Search
Hit enter to search or ESC to close
The Rapparees
A Fairytale of The Pogues
TICKETS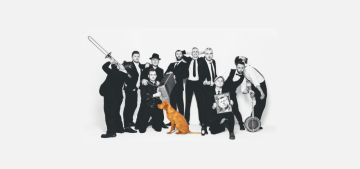 A FAIRYTALE OF THE POGUES
The Rapparees
The Academy, Dublin
Friday 22nd December 2023
Doors 7pm
The Rapparees return to Dublin bringing their festive homage to the Pogues to the Academy, Green room on Friday the 22nd of December to kick the Christmas season off with a bang.
Being on tour as support to Shane MacGowan & the Popes early on in the life of the Rapparees galvanised their appreciation and understanding of their musical heroes, already evident in the fact the band are named from a lyric in Terry Woods' 'Young Ned of the Hill'.
The set is woven exactly as expected, between the madness and genius of Shane's song writing, Spider's driving whistle/beer tray and the meandering melodies of James Fearnley on accordion.
Expect to hear all the hits – A Rainy Night in Soho, Streams of Whiskey, Sally Maclennane, If I should Fall from Grace with God, The Body of an American and of course, the Fairytale itself.
Recommended Artists