Search
Hit enter to search or ESC to close
+ Special Guests, ANTSLIVE
Aitch
BOOK NOW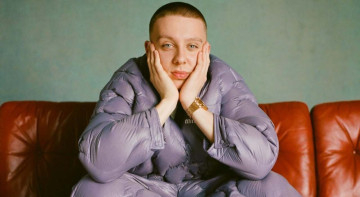 Following the release of his debut album Close To Home and two sold-out nights in Dublin's 3Olympia Theatre, Manchester hip-hop artist Aitch is set to return to play Fairview Park on Sunday 25th June 2023.
Tickets from €49.90 including booking fees on sale Tuesday 13thDecember at 10AM
Aitch has soared from underground rapper to chart-dominating, platinum-selling, BRIT Award-nominated household name in just three years. Standing at the vanguard of a fresh wave of talent from Manchester, Aitch weaves wit, humour, and confidence through his high-octane releases. Previously hopping on tracks with Stormzy, Ed Sheeran, AJ Tracey, Pa Salieu, and Headie One, Aitch has racked up 3 billion streams and over 5 million worldwide record sales.
He kickstarted 2022 with ArrDee on the Top 10 single, 'War', following it up with his biggest first-week sale and Top 2 smash, the silver-certified hit 'Baby' with Ashanti, and recent drop 'Just Coz' with Giggs. He's most recently been seen collaborating on the hit single 'Psycho' with fellow British songwriter Anne-Marie.
Close To Home is the sound of a young man from a North Manchester estate who found his natural voice as a rapper, blew up on his own terms, and went around the world with the full intention of putting his hometown back on the global music map. Berry Gordy used to boast Motown was 'the sound of young America'. With one eye fixed on his roots and the other looking up at the stars, Aitch is the sound of the very best of young Britain. Last month, Close To Home was nominated for Album of The Year in the MOBO awards, with 'Baby' nominated in the Song of The Year category.
FOLLOW AITCH
TWITTER | FACEBOOK | INSTAGRAM
Recommended Artists