Search
Hit enter to search or ESC to close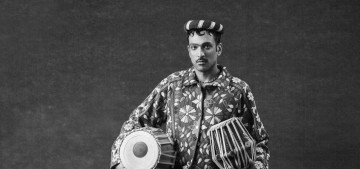 Ali Sethi
Plus Special Guests
The Academy, Dublin
15th November 2023
New York-based singer and composer Ali Sethi has been enthralling audiences with his storytelling abilities that speak of his syncretic South Asian identity. Ali has just announced his headline gig at the Academy on the 15th of November 2023.
Tickets from €27.90 including booking fee
Ali began his musical training after college in Hindustani classical music. In 2012 Ali made his film debut as a singer in Mira Nair's film, The Reluctant Fundamentalist. In 2015, Ali appeared in the Pakistani TV series Coke Studio with the Punjabi folk song Umraan Langiyaan. After this Sethi solidified himself as a prominent specialist of traditional folk and classical music. Ali appeared in multiple seasons of Coke Studio. In 2022 Pasooribecame the first Pakistani song to feature in Spotify's "Viral 50- Global" chart. It soon peaked at the top of the chart in May 2022.
Ali seamlessly fuses classical ragas with contemporary beats. He creates a captivating sonic landscape by utilising the metaphors of Punjabi poetry with camp and queer insights. His music is widely praised for its ability to dissect themes of language, culture, religion and gender. He divulges that these subjects do not need to be antagonistic. Ali states that "they can, and always have, enriched us, and given us some of our greatest works of art."
Connect with Ali Sethi
Recommended Artists