Search
Hit enter to search or ESC to close
TICKETS ON SALE NOW
Death Grips
BOOK NOW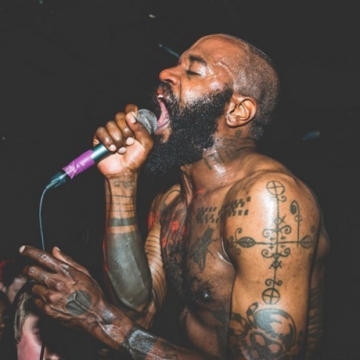 Experimental industrial hip-hop group Death Grips are delighted to announce a show in Dublin's Academy on 18th & 19th June 2023.
Tickets €39.50 including booking fees on sale Friday 10th February at 10AM
Formed in Sacramento, California in December of 2010; Death Grips consists of Stefan Burnett aka Ride (vocals) and the production team Zach Hill and Andy Morin. The group released their first single 'Full moon (Death Classic)' in March of 2011 before releasing their debut album Exmilitary the following month. Within a year, the group had signed to Epic Records and released two more albums, The Money Store and No Love Deep Web, which was released following a dispute with Epic.
Since then, the band have released five more albums, in 2013's Government Plans, 2015's Fashion Week and The Powers That B (two double-albums), 2016's The Bottomless Pit, and their most recent album, Year of The Snitch, which hit streamers in 2018.
Death Grips returned in 2022 with a two-track EP Live From Death Valley and published a series of cryptic videos on their website hinting at a new album. Since then, the band have been announced to play Primevera Sound, Outbreak Festival and Sick New World; as well as a North American Tour for May and September of this year.
Connect with Death Grips
Instagram / YouTube / Website / Spotify
Recommended Artists