Search
Hit enter to search or ESC to close
Tickets on sale now
Denzel Curry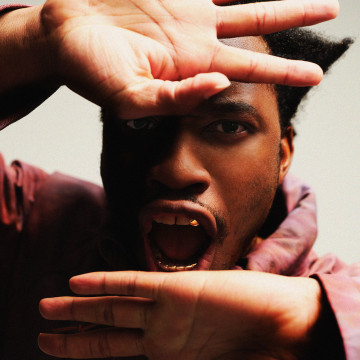 DENZEL CURRY
+ Special Guests
26th June 2023
The Helix, Dublin
Tickets €37.05 incl. booking fee on sale now from ticketmaster.ie
Following the release of his fifth studio album Melt My Eyez See Your Future last year and a run of three sold-out Irish shows, Florida rapper Denzel Curry has announced details of his upcoming World Tour, which includes a show in The Helix on 26th June 2023.
The end of 2021 marked the end of an era - the ending of Denzel's characters and alter egos. Describing his latest album Melt My Eyez See Your Future, he says: "I like traditional hip hop, I like drum and bass, I like trap, I like poetry, so a lot of that is going to be interwoven in this album including jazz and a lot of genres that I came up on as a kid and just being in my parents' house. This album is made up of everything that I couldn't give you on TA13OO or Imperial because I was going through depression anger issues."
The latest batch from Denzel followed his first new standalone single in a year with last summer's 'The Game,' which appeared on the Madden NFL 2022 soundtrack. In 2021, Denzel additionally connected with Robert Glasper for an exclusive Record Store Day release of their joint album Live From Leimert Park as well as appearing on the new season of TV series' The Choe Show and an episode of Dave (FX).
Connect with Denzel Curry
Instagram / Twitter / Website / Spotify
Recommended Artists