Search
Hit enter to search or ESC to close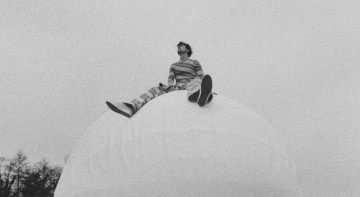 Harry Styles Love On Tour 2023
Slane Castle
Saturday 10th June 2023
Under 16's must be accompanied by an adult
Subject To Licence | Gates 2pm
+ Very special guests, Inhaler & Wet Leg
+ Annie Mac & Mitch Rowland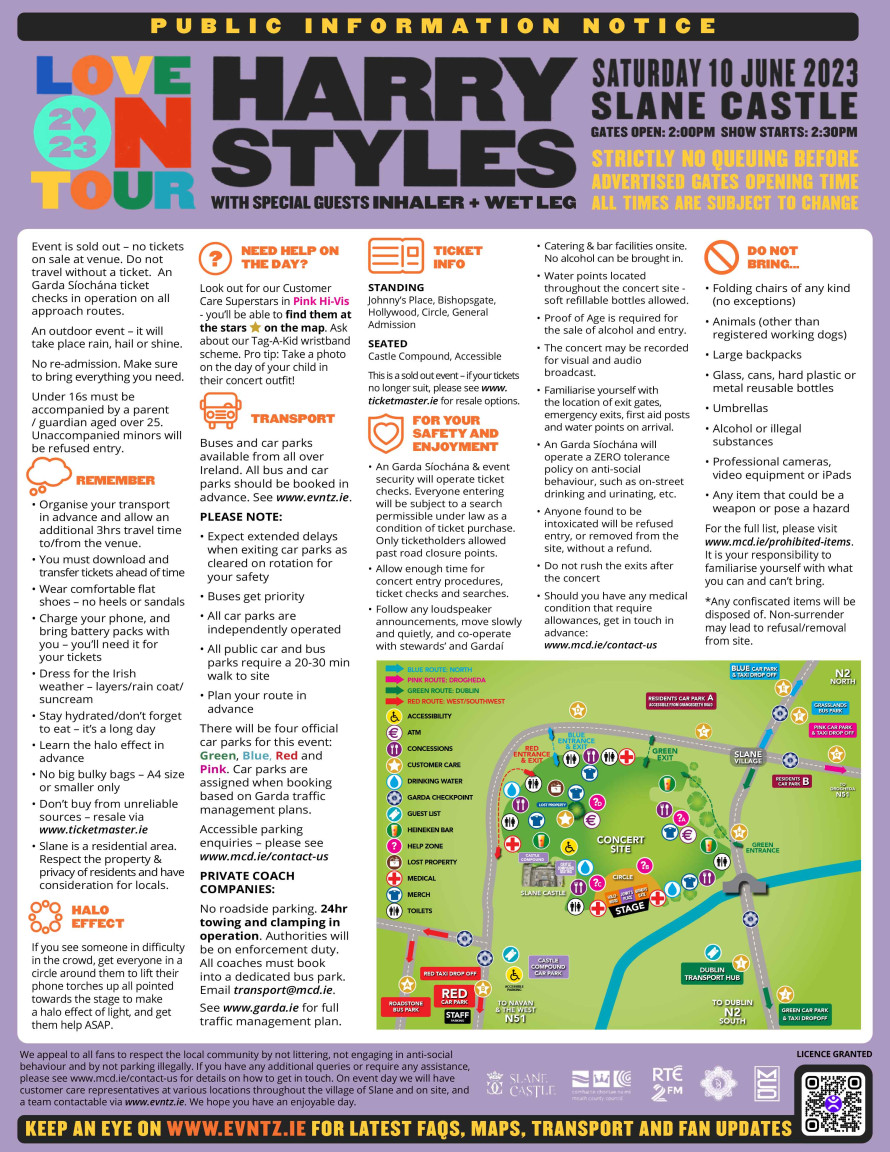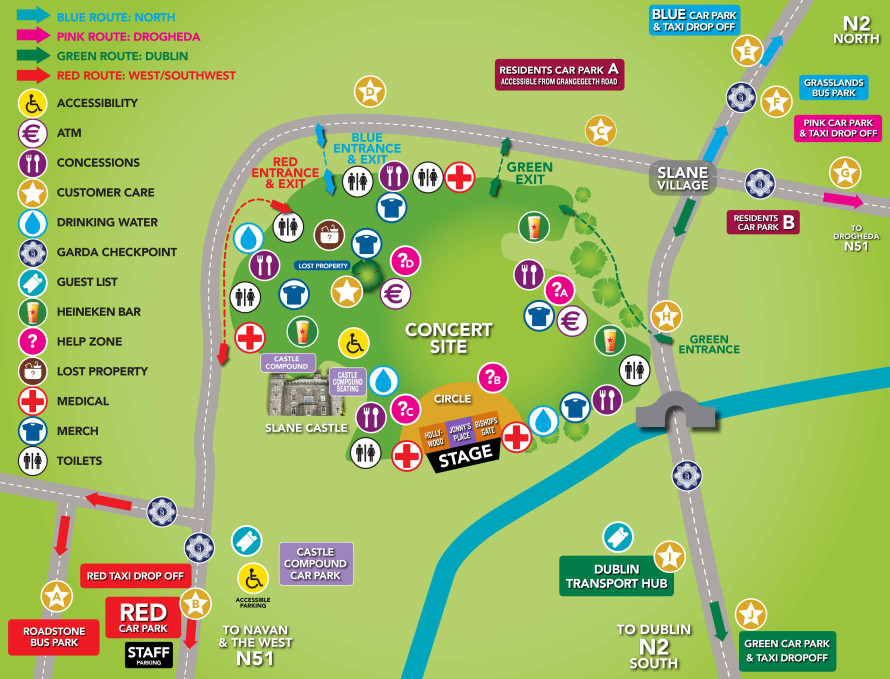 Watch the Public Information Videos with everything you need to know HERE and HERE
Event is sold out – no tickets on sale at venue. Do not travel without a ticket. An Garda Síochána ticket checks in operation on all approach routes.
An outdoor event – it will take place rain, hail or shine.
No re-admission. Make sure to bring everything you need.Watch the Public Information Videos with everything you need to know HERE and HERE
Under 16s must be accompanied by a parent / guardian aged over 25. Unaccompanied minors will be refused entry.
REMEMBER
Organise your transport in advance and allow an additional 3hrs travel time to/from the venue.

You must download and transfer tickets ahead of time

Wear comfortable flat shoes – no heels or sandals

Charge your phone, and bring battery packs with you – you'll need it for your tickets

Dress for the Irish
weather – layers/rain coat/ suncream

Stay hydrated/don't forget to eat – it's a long day

Learn the halo effect in advance

No big bulky bags – A4 size or smaller only

Don't buy from unreliable sources – resale via www.ticketmaster.ie

Slane is a residential area. Respect the property & privacy of residents and have consideration for locals.
HALO EFFECT
If you see someone in difficulty in the crowd, get everyone in a circle around them to lift their phone torches up all pointed towards the stage to make
a halo effect of light, and get them help ASAP.
NEED HELP ON THE DAY?
Look out for our Customer Care Superstars in Pink Hi-Vis - you'll be able to find them at the stars on the map. Ask about our Tag-A-Kid wristband scheme. Pro tip: Take a photo on the day of your child in their concert outfit!
TRANSPORT
Buses and car parks available from all over Ireland. All bus and car parks should be booked in advance. See www.evntz.ie.
PLEASE NOTE:
• Expect extended delays when exiting car parks as cleared on rotation for your safety
• Buses get priority
• All car parks are independently operated
• All public car and bus parks require a 20-30 min walk to site
• Plan your route in advance
There will be four official car parks for this event: Green, Blue, Red and Pink. Car parks are assigned when booking based on Garda traffic management plans.
Accessible parking enquiries – please see www.mcd.ie/contact-us
PRIVATE COACH COMPANIES:
No roadside parking. 24hr towing and clamping in operation. Authorities will be on enforcement duty. All coaches must book into a dedicated bus park. Email [email protected].
See www.garda.ie for full traffic management plan.
TICKET INFO
STANDING
Johnny's Place, Bishopsgate, Hollywood,Standing, Circle, General Admission.
SEATED
Castle Compound Accessible Platform.
This is a sold out event – if your tickets no longer suit, please see www.ticketmaster.ie for your resale options
FOR YOUR SAFETY AND ENJOYMENT
An Garda Siochana & Event Security will operate ticket checks. Everyone entering will be subject to a search under law as a condition of ticket purchase. Only ticketholders will be allowed past road closure points.

Allow enough time for concert entry procedures, ticket checks and searches.

Follow any loudspeaker announcements, move slowly and quietly, and co-operate with stewards' and Gardaí

Catering & bar facilities onsite. No alcohol can be brought in.

Water points located throughout the concert site - soft refillable bottles allowed.

Proof of Age is required for the sale of alcohol and entry.

The concert may be recorded for visual and audio broadcast.

Familiarise yourself with the location of the exit gates, emergency exits, first aid posts and water points on arrival.

An Garda Síochána will operate a ZERO tolerance policy on anti-social behaviour, such as on-street drinking and urinating, etc.

Anyone found to be intoxicated will be refused entry, or removed from the site, without a. refund.

Do not rush the exits after the concert.

Should you have any medical condition that require allowances, get in touch in advance: www.mcd.ie/contact-us
DO NOT BRING
Folding chairs of any kind (no exceptions).

Animals (other than registered working dogs).

Large backpacks.

Glass, cans, hard plastic or metal reusable bottles.

Umbrellas.

Alcohol or illegal substances.

Professional cameras, video equipment or iPads.

Any item that could be a weapon or pose a hazard.

For the full list, please visit www.mcd.ie/prohibited-items

it is your responsibility to familiarise yourself with what you can and can't bring.

*Any confiscated items will be disposed of. Non-surrender may lead to refusal/removal from site.
We appeal to all fans to respect the local community by not littering, not engaging in anti-social behaviour and by not parking illegally. If you have any additional queries or require any assistance, please see www.mcd.ie/contact-us for details on how to get in touch. On event day we will have customer care representatives at various locations throughout the village of Slane and on site, and a team contactable via www.evntz.ie. We hope you have an enjoyable day.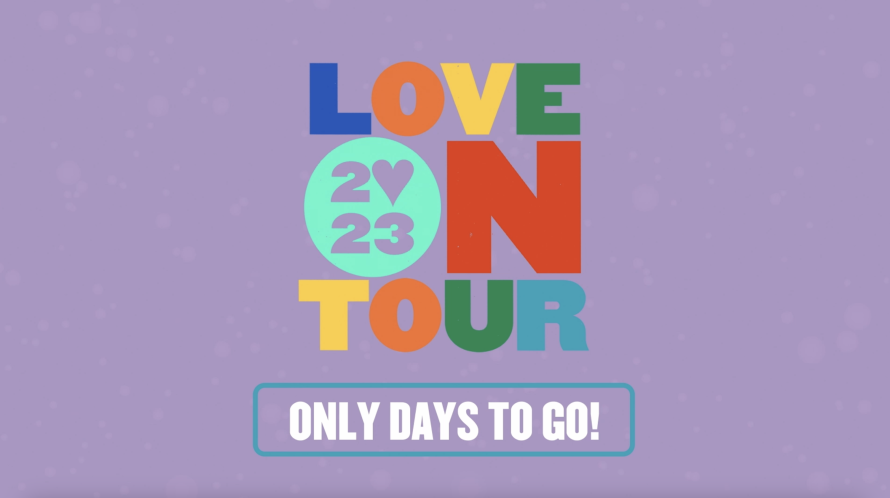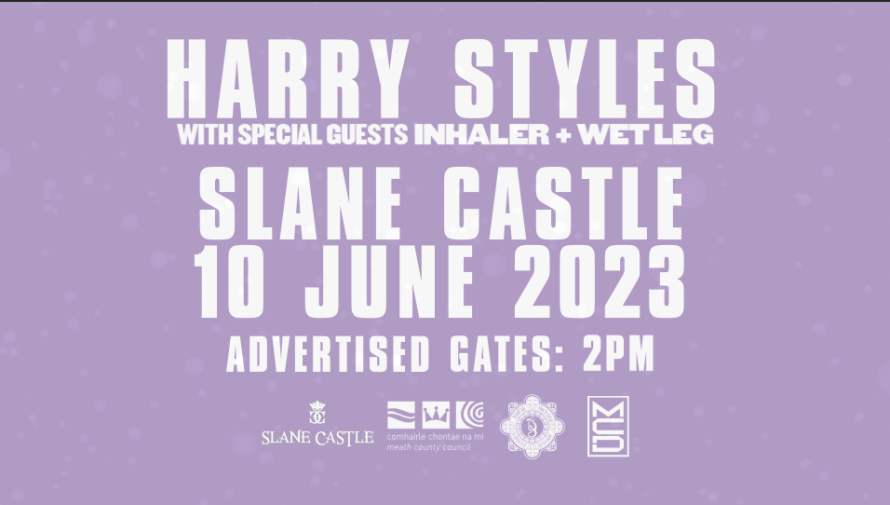 HARRY STYLES ANNOUNCES THE CONTINUATION OF LOVE ON TOUR WITH EUROPE 2023 SHOWS
Due to popular demand, international superstar Harry Styles has announced the continuation of Love On Tour with 19 newly announced shows in Europe along with the addition of new shows in Austin, Chicago, and São Paulo and a venue upgrade in Lima, Peru. Produced by Live Nation, the now 83-date international global run across 22 countries will include 44 nights at many of North America's most notable venues as well as 13 shows across Latin America and 7 nights in Australia & New Zealand.
Coming off of a sold out 43-date arena tour in 2021, and two special One Night Only shows in New York and London this year, the highly anticipated tour in support of his new album Harry's House will allow fans to access multiple nights in major cities across the globe turning iconic venues into Harry's House. The 2023 European leg will also be Harry's first full stadium outing in the region.
HARRY STYLES LOVE ON TOUR 2023 EU DATES:
Sat May 13 – Horsens, Denmark – CASA Arena! — JUST ADDED
Wed May 17 – Munich, Germany – Olympiastadion! — JUST ADDED
Mon May 22 – Coventry, UK – Coventry Building Society Arena! — JUST ADDED
Fri May 26 – Edinburgh, UK – BT Murrayfield Stadium! — JUST ADDED
Thu Jun 1 – Paris, France – Stade De France! — JUST ADDED
Mon Jun 5 – Amsterdam, Netherlands –Johan Cruijff Arena! — JUST ADDED
Sat Jun 10 – Slane, Ireland – Slane Castle*! — JUST ADDED
Tue Jun 13 – London, UK – Wembley Stadium! — JUST ADDED
Wed Jun 14 – London, UK – Wembley Stadium! — JUST ADDED
Tue Jun 20 – Cardiff, UK – Principality Stadium! — JUST ADDED
Sat Jun 24 – Werchter, Belgium – Festivalpark! — JUST ADDED
Tue Jun 27 – Dusseldorf, Germany – MERKUR SPIEL-ARENA! — JUST ADDED
Sun Jul 2 – Warsaw, Poland – PGE Narodowy! — JUST ADDED
Wed Jul 5 – Frankfurt, Germany – Deutsche Bank Park! — JUST ADDED
Sat Jul 8 – Austria, Vienna - Ernst-Happel-Stadion! — JUST ADDED
Wed Jul 12 – Barcelona, Spain - Estadi Olimpic Lluis Company! — JUST ADDED
Fri Jul 14 – Madrid, Spain – Nuevo Espacio Mad Cool! — JUST ADDED
Tue Jul 18 – Lisbon, Portugal – Passeio Maritimo Alges! — JUST ADDED
Sat Jul 22 – Reggio Emilia, Italy – RCF Arena! — JUST ADDED
Support Key
*Inhaler
!Wet Leg
More About Harry Styles
Harry Styles has established himself as one of the biggest and most influential artists in music. He recently released his record setting #1 new third album, Harry's House to critical acclaim around the world. His self-titled debut solo album became one of the world's top-ten best-selling albums of the year and had the biggest first week of sales by a male artist in history. His second album, Fine Line, topped the Billboard 200 when it was released, making it Harry's second US Number One album, and made chart history providing the biggest sales week for a solo UK male artist since Nielsen Music began electronically trading sales data in 1991. Since launching his solo career, he has gained prestigious accolades including, two BRIT awards, a Grammy award, an Ivor Novello Award an American Music Award and many others across the world, in addition to being the first man to appear solo on the cover of Vogue Magazine.
Harry is equally renowned as an incredible live performer. His Love On Tour shows were postponed due to the pandemic and finally started in September 2021 in Las Vegas. Harry performed over 43 shows throughout the US at the end of last year winning praise from fans and critics alike. His shows are packed with his global hit singles including Sign of the Times, Lights Up, Adore You, Watermelon Sugar and Kiwi. Harry headlined the legendary Coachella Festival playing to a crowd of over 100,000 on both April 15 and 22.
Follow Harry Styles:
Facebook  | Twitter  | Instagram  | YouTube  | Website
Recommended Artists