Search
Hit enter to search or ESC to close
Return to Dublin
The Doors Alive
BOOK NOW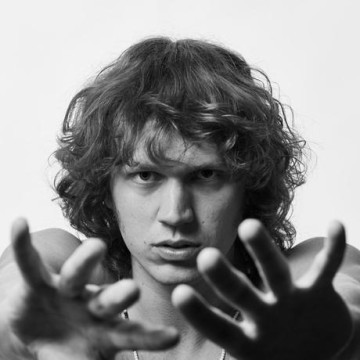 The Doors Alive return to Dublin
3Olympia Theatre, Dublin
Saturday 23rd September 2023
Tickets from €24.40 Incl. booking fee
Doors 7:00pm
Widely regarded as the closest and most enthralling representation of the legendary 1960's rock gods, The Doors Alive have announced a brand new show in Dublin's 3Olympia Theatre for Saturday 23rd September 2023.
Tickets from €24.40 including booking fees on sale Tuesday 25th October at 10AM
The Doors Alive recreate the sound, look, presence and magic of a real 1960's Doorsconcert, perfectly and effortlessly transporting the audience back in time with classic hits such as "Light My Fire", "When The Music's Over", "Riders On The Storm", "The End" and many more.
Since forming in 2005, The Doors Alive have played over 1,000 shows under their belt to date and, despite a few changes, the current line up is the best it has ever been!
Frontman Mike Griffioen captures the look, attitude and rich baritone voice of the late great Jim Morrison with ease while his compadres Barrington Meyer on guitar, Buzz Allan on drums and Norbert Varga on keyboards showcase the musical chops of original Doorsmembers Robby Krieger, John Densmore and Ray Manzarek with finesse and authenticity. They take pride in using the exact same vintage equipment to achieve an authentic sound, including Rhodes Piano Bass, Gibson G101 organ, Gibson SG and Ludwig Mod Orange drum kit. They are keen on making every single show unique by authentic improvisations and changing the set regularly so you will never see the same show twice!
The Doors Alive have left awestruck audiences in several countries around the world, including the UK, Ireland, Australia, Denmark, France, Belgium, The Netherlands, Germany, Austria, Poland, Slovenia, Malta, Greece, Turkey, Lebanon, UAE and Chile to name but a few. They repeatedly sell out some of the most well established venues in Europe and have played at the legendary Isle of Wight Festival on the same bill with such legendary musicians as Status Quo, Canned Heat, Nazareth, Uriah Heep, Manfred Mann's Earth Band, Eric Burdon and Kris Kristofferson. In Chile the band played an arena show to 4,500 Doorsfans! In several countries including France and Lebanon the band have been featured on national television.
Upcoming Performances:
Sat 23rd Sep 2023 | 3Olympia Theatre | Limited Availability | 7PM

Book Now
Please note, times subject to change as always and should be used as a guideline only.
Recommended Artists